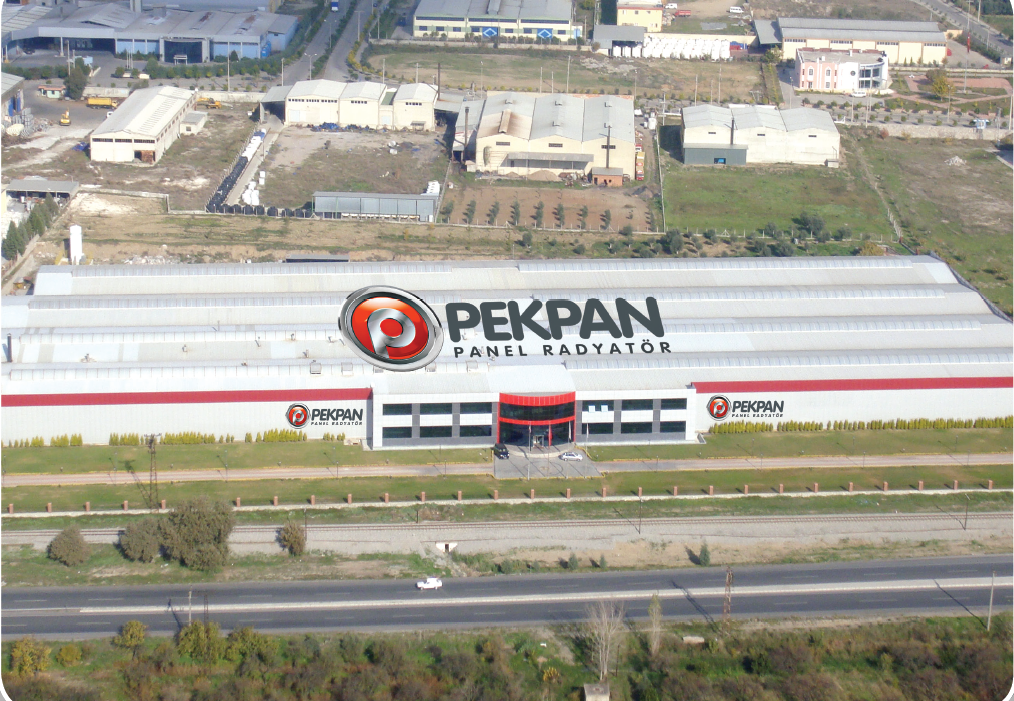 Established in 1965 by late Sami PEKGUZEL, PEKSA PROFIL SANAYI ve TICARET A.S. continues to develop its activities every day since it was founded
When we take a glimpse at our current position there is an explicit table of which can be presented proudly. Under favour of keeping pace with technology PEKSA Group has become one of the most successful heating company all over the world as well as in Turkey.
PEKSA Group is a kind of a bridge connecting past to the future thanks to the tenacity and labour of every individual person who works under this roof. It became a world's leading brand by way of connecting past experiences with future technology and with the help of taking firm steps further.
HISTORY
1965
PEKSA PROFILE INDUSTRY AND TRADE CO. INC. Is established in Aydın, in the district of Çine, and cold-forging, doors, windows and various steel constructions are started to be manufactured.
1974
Moved to Aydın Astim Organize Sanayi Bölgesi, started sheet cutting and curling, building profiles, steel shelf, bunk and cabinet production.
1984
Execution of the projects of State Material Office and Credit Dormitory Institution.
1987
After establishing Menderes Toprak San ve Tic A.S. started to produce bricks.
1992
Started to produce metal furniture, tables and chairs.
1997
PEKSA Group ,which is an association of Pekpan Panel radiator factory , was founded in 1997 for manufacturing panel radiators in a total area of 7500 m2 in Astim Organised Industrial Territory.
2006
Increasing the capacity of the second panel radiator production facility established in the area of 45.500 m2 in Aydin Organize Sanayi Bölgesi and started to manufacture in fully automatic welding line of LEAS which is Italian origin.
2010
LEASLaunch of second welding line of LEAS which is Italian origin.
2014
Capacity increase with additional investment made in LEAS welding line which is Italian origin.
2017
LEAS Launch of the third welding line of LEAS which is Italian origin.
With the new investment, the total factory area will be increased to 70.000 m2.
2018
Establishment of the second Power & Free Dyeing and Packing Plant.
Completion of modernization work on welding lines.
PEKSA Group has been reached to the over two and a half million pieces production capacity with the help of world's leading fully automatic machines and equipments. Owing to the qualifed man power, which is clearly most valuable thing for our company, PEKSA Group definetely became a pioneer in the heating sector.
PEKSA A.Ş ISO 9001 Quality, ISO 14001 Environment , OHSAS 18001 Occupational Health and Safety Standards right along with TSE, CE, EN 442 , GOST-R, UKR-SEPRO certicificates which have international validity. PEKSA A.S. has proved its high quality with exporting panel radiators to over 60 countries worldwide also it is highly assertive in domestic market, too.